First Digital Camera from SJCAM dedicated for Kids
We are very happy to announce SJCAM will soon be releasing its first digital camera dedicated for children aged 4-11 years old. The product, named FunCam will not only feature some of the functions we all already know from action cameras, but will also have some in-built games and funny cartoon-like photo frames, all of that offered at a very competitive price!
Below we're presenting some of the main features and characteristics of the SJCAM FunCam:

Video Recording 720p
With a video resolution that is simple enough for kids to play around with and learn from, light enough for quick file transfers, the little fellas will have an awesome time taking videos of anything they wish to record.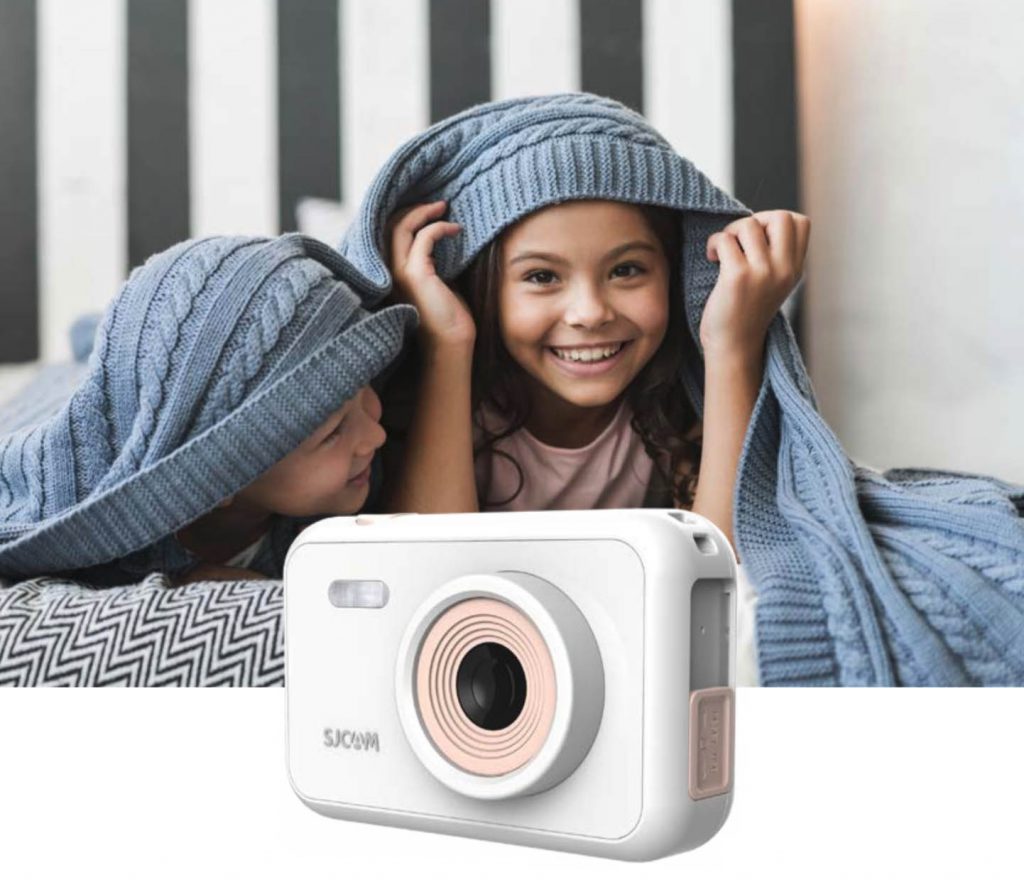 5 MegaPixels Photo Shooting
Give kids the experience of playing with photography at an early age. FunCam makes the process of learning the ropes of this hobby an enjoyable event in their lives.
Timelapse Video Recording
Give them the ability to create awesome timelapse. Record sunrise, sunsets, cloud movements, among others.
Speed up the motion of super slow-moving objects with the FunCam, all without having to go through the hassles of doing post-process stitching.
Self-timer Function
Setting up the camera so that pictures are captured at a delayed time allows the kids to be part of the action. It's their camera, after all!
Photo frames and Games
What better way to show kids' pictures if not for photo decorations! Choose from a variety of frame options to match the pictures theme. And there's more! Games! Kids are going to have a great time learning photography.
Just Choose!
Look how amazing these color combinations are! There's one for every kid, get as many as they like!