SJCAM SJ5000x Elite – 
Ahead of its class.
The SJCAM SJ5000x is SJCAM's most feature robust Action Camera to date. Upgrading to 12.4mp Sony IMX078 Sensor, Adding Adjustable Viewing angles (70-170 Degrees), and 4K Video record at 24 frames per second (4K24 Interpolated) are all new features packed into the SJCAM SJ5000x Elite Editon –  Be the First.
SJCAM SJ5000X Elite Hot Specs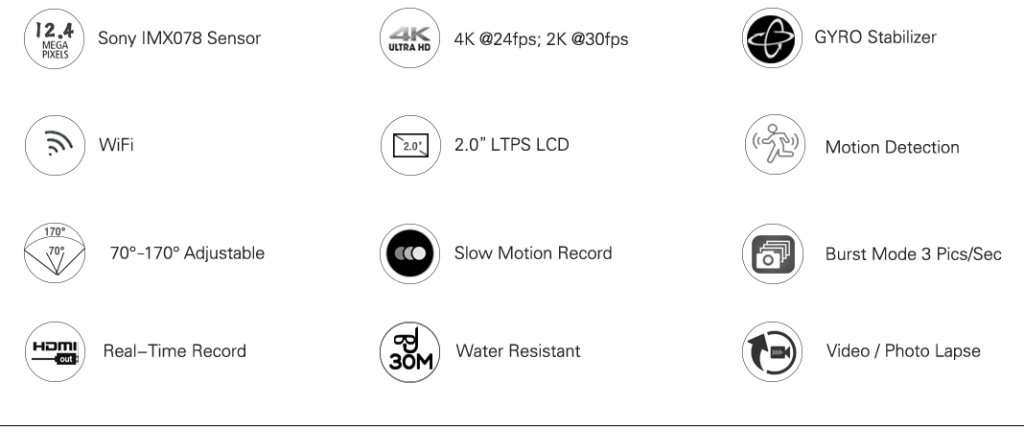 SJ5000x Elite Adopts the Sony IMX078 sensor for Fast image processing Speed.
The SJCAM SJ5000x Elite ups the ante for the Action Camera marking by adopting the very stable and
fast processing speed Sony IMX078cqk image processor.
The IMX078 has back-illuminated 12.40M-effective pixel CMOS image sensor to achieve higher resolution
from the 12.40M effective pixels

SJ5000x Elite Adjustable Viewing Angle: 170° 140° 110° & 70°

SJ5000x Elite: [email protected] [email protected] with Gyro Stabilization
The SJ5000x Elite Edition supports 4K 2880*2160 (interpolated) Hi-res video recording to capture your most
memorable moments. Whether you are using the SJ5000x as a FPV Aerial Photography,
Capturing priceless family and friend "SJCAM Moments" or as a Dashcam, the SJCAM video
quality will never let you down. Gyro Stabilization sensor chip has been added to the SJ5000x
allowing it to edit out bumpy parts.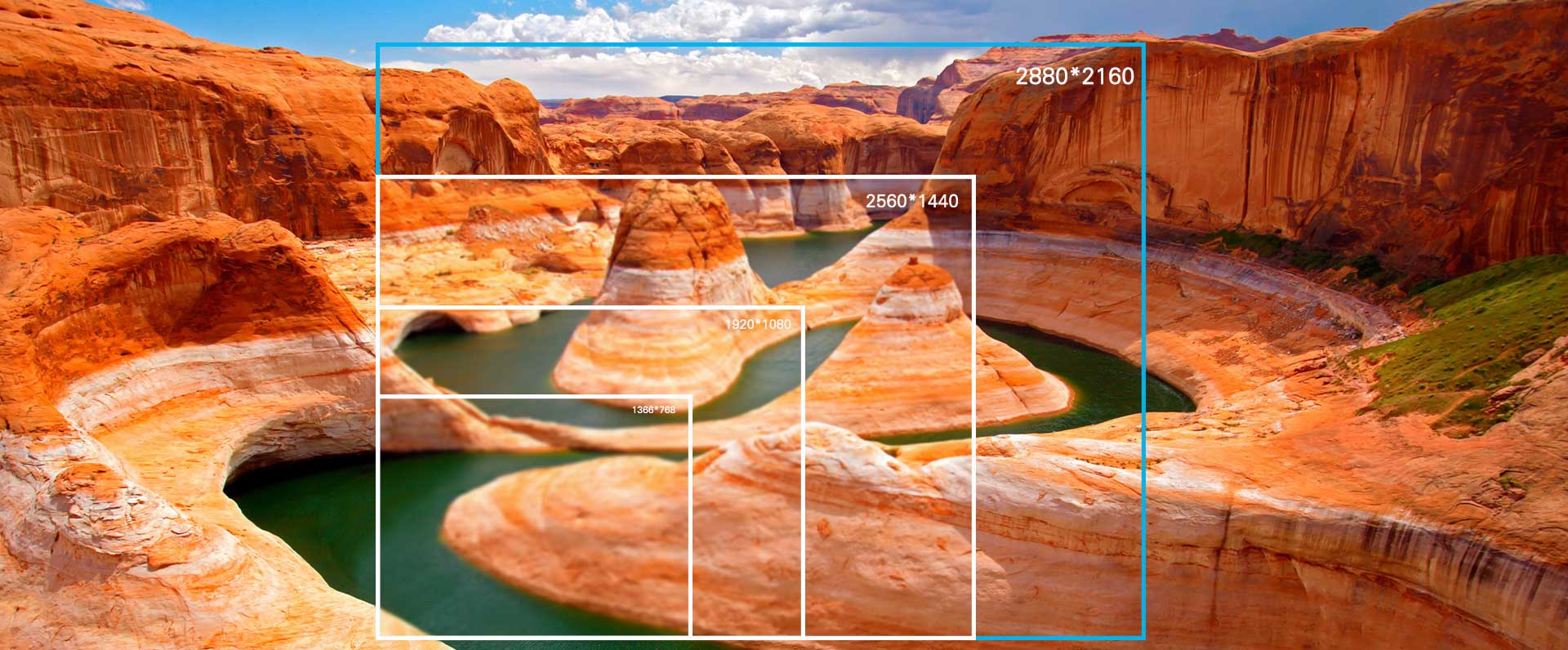 SJCAM Zone for SJ5000x Elite: Control,
Capture, Share via WiFi
SJCAM Zone App by SJCAM allows you to control your SJ5000x with the touch of your
iPhone, Android phone or Tablet PC. Remotely control functions and settting; You can
also capture photos, record video, or transfer files. The UI is very easy to use – Start
using SJCAM Zone today.


30m Waterproof Case:
Dive up to 30 meters with SJCAM SJ5000x Waterproof Case. SJCAMs all come
with a free 30m waterproof case. Whether you need waterproof case for
biking, hiking or watersports, or if you need something dustproof, the SJCAM
case adds great value to your SJCAM.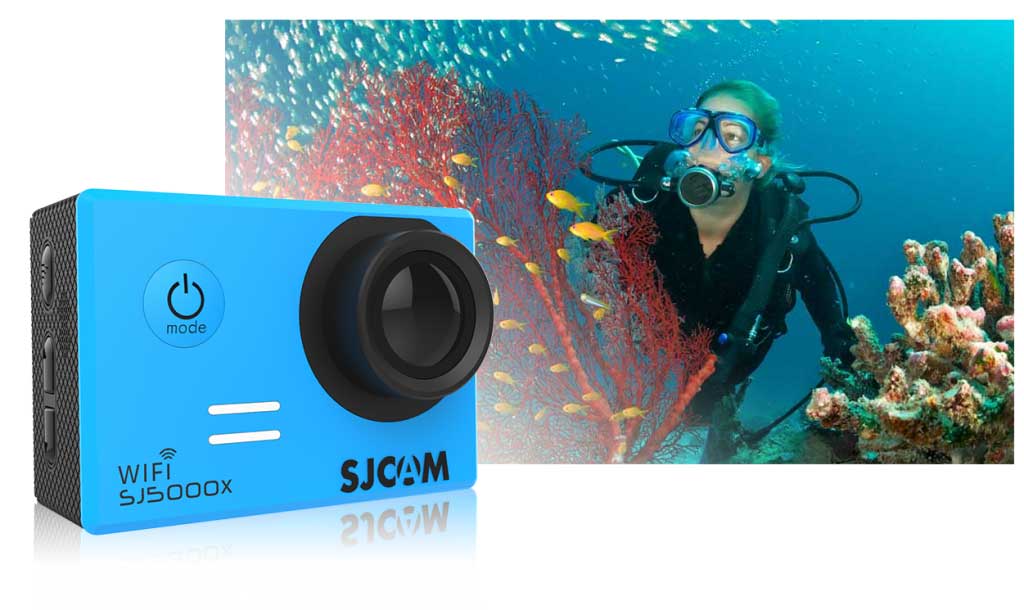 SJCAM SJ5000x Diagram

SJCAM Zone for SJ5000X
Download SJCAM Zone App from Apple iTunes or Google Playstore.
SJCAM Zone now supports up to iOS9! Get the App today.